Isolation Tank Plans
Buy and Cut Tank
Cost for this step: $435
Cost So Far: $435
Here are the tank specs: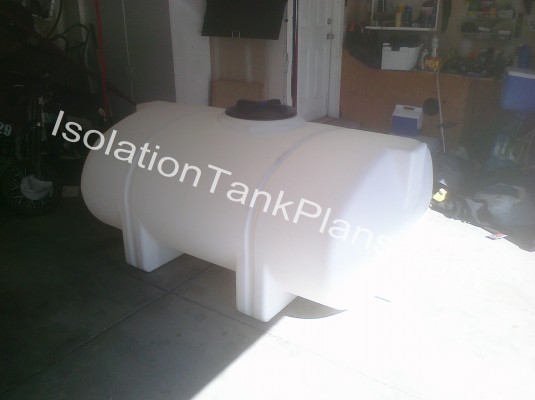 535 Gal Elliptical Leg Tank-HW 80Lx57Wx39H
Item #: 0195-003 Weight:149lbs Color:White Wall Rating:12.5 16.5 Fittings:2″
Manway:16″ Warranty:3 Year Manufacturers Warranty Item Codes:HW
Here's the Receipt: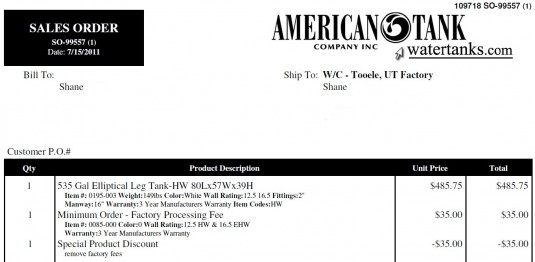 1. It's all about a nice straight cut. That is why I made a wood guide to make my cut.
2. I used a skill saw to run down the wood guide.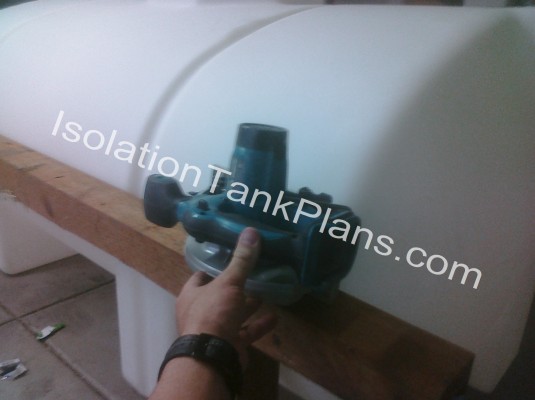 3. The cut is 22″ up from the ground.