Float Tank Plans
Create Seal
Cost for this step: $60
Cost so far: $850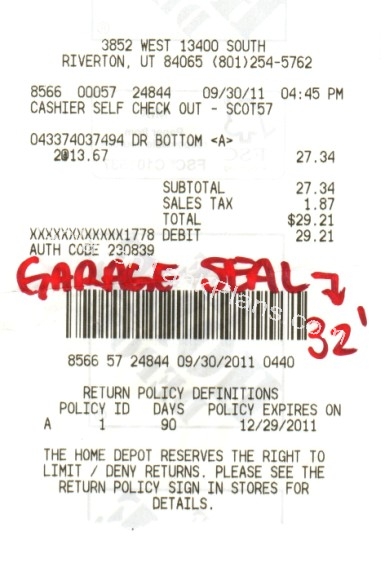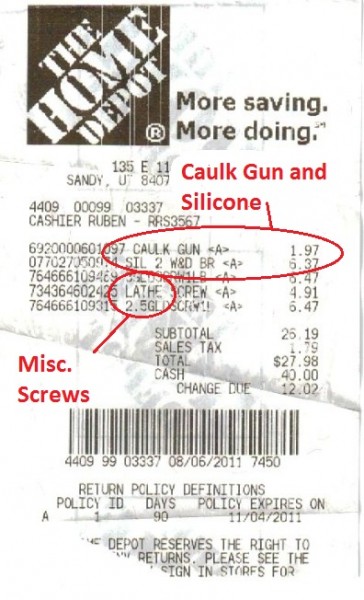 Bronze Silicone
Dap 08647 Dow Corning Bronze Silicone Sealant 10.1-Ounce
Cheap Caulk Gun
Newborn DC012 Precision Seal Non-Drip Caulking Gun
This is the auto seal strip from an earlier receipt. It's NOT the garage threshold. Its only used on the hinge side because it's thinner.
M-D Building Products 1033 All-Climate Auto and Marine Weatherstrip -inchAll-inch Strip, 10 Feet, Black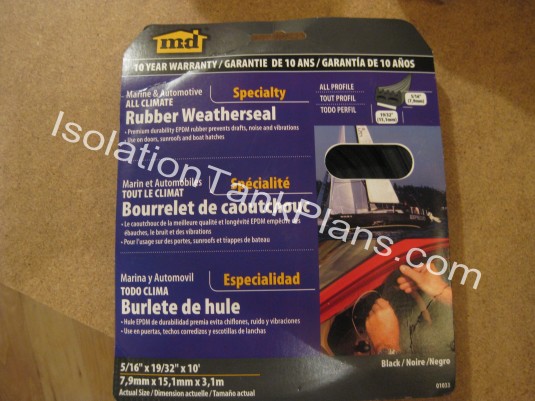 Stainless Steel screws. I would use these ANYWHERE that could touch water.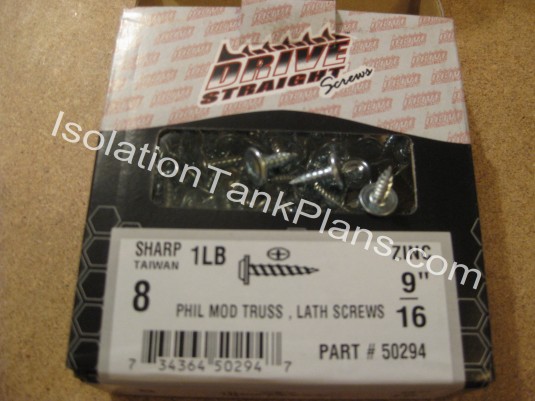 Same thing but longer.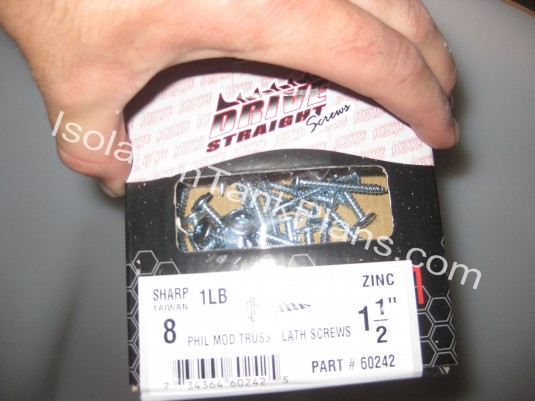 1.  We're going to fill in the corners with the nice Trex pieces. SO.. you'll need to cut nice fitting pieces of 2×4 to bring level up to the Trex.  Screw these pieces of 2×4 in securely, you'll be mounting the Trex triangle piece to them.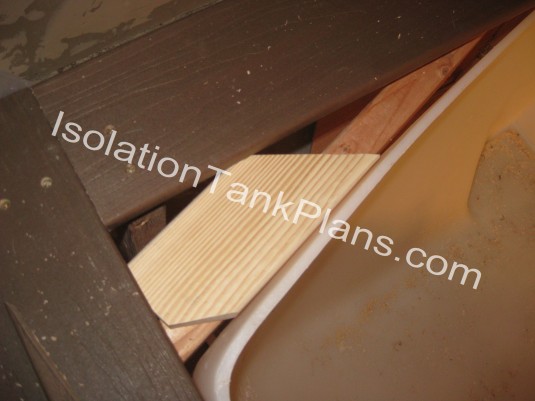 2. When the corners are filled it's times to cut the Trex pieces. The easiest way for me was to use cardboard and get the exact shape I want. Then trace that shape onto the Trex. These are hard shapes to cut. I used a scroll saw at my work… GOOD LUCK.lol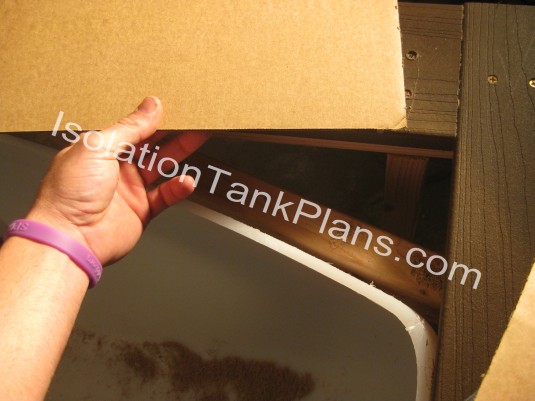 *The bottom Trex pieces are cut to be flush with the plastic tank.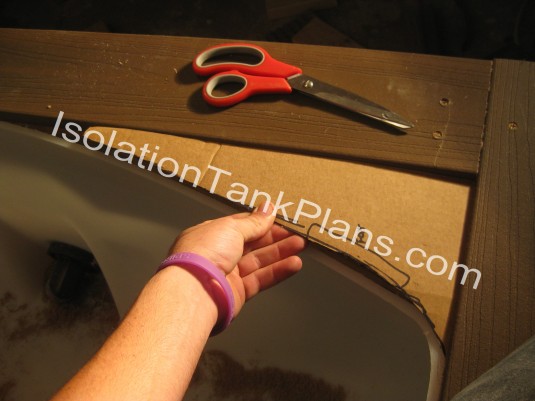 Trace the shape you need onto a piece of Trex.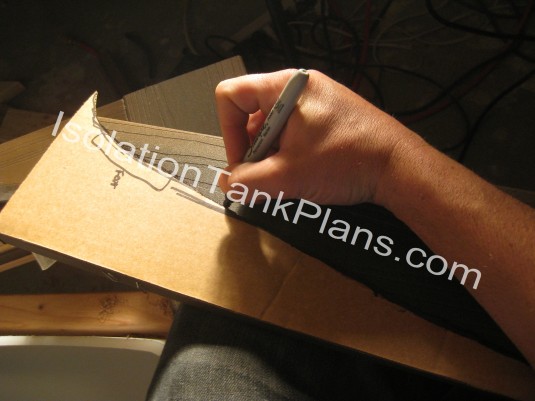 Put in place and mount into 2×4 below. Make sure it's SOLID, if these move it will affect your silicone seal.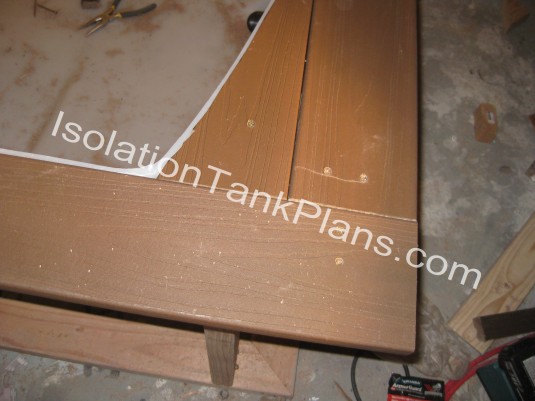 3.  Time to do the same thing to the top. You'll have to cut out corner pieces of 2×4 to fill in the space. Also remember the top pieces of Trex aren't flush, they have some overhang.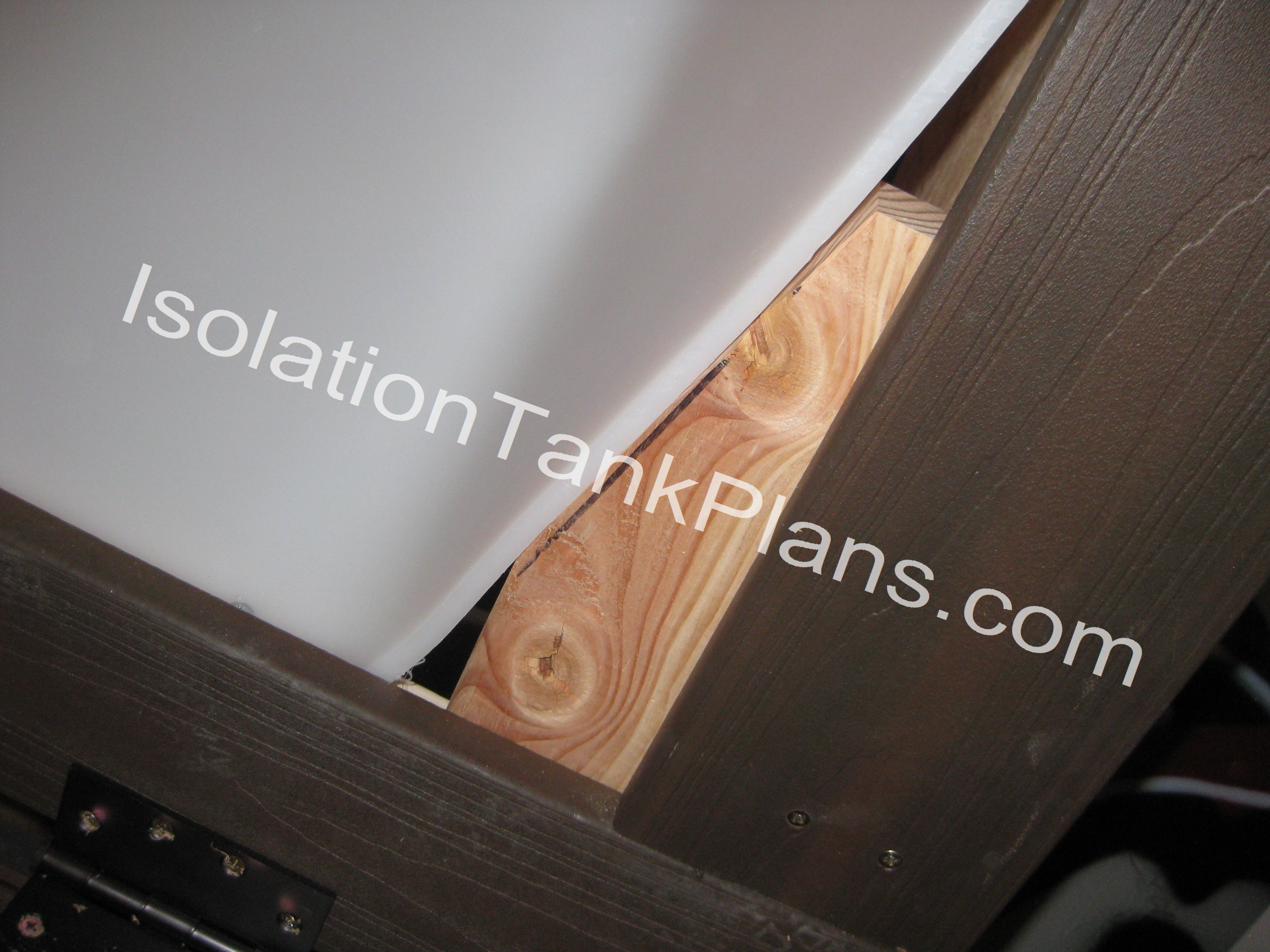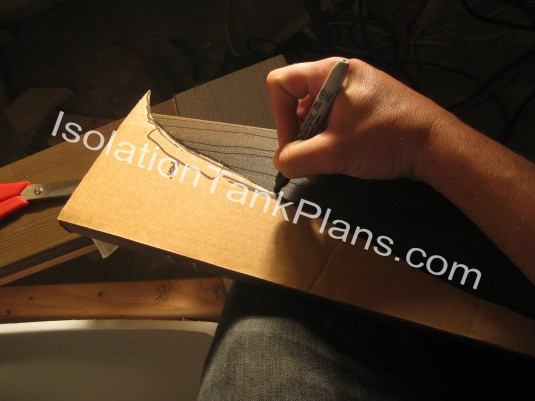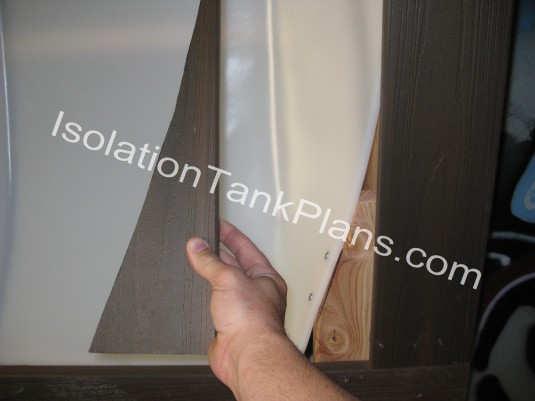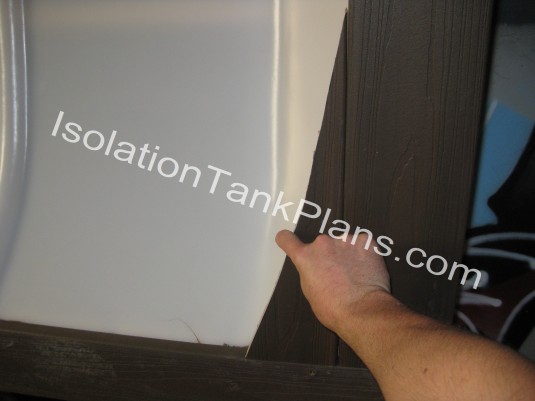 4. Time to fill in the little holes from the shape of the tank. I just cut wood pieces that would fit in very snuggly. These can't move or it will  mess up your silicone seal.
Wood Glue Franklin International 5063 Titebond Original Wood Glue, 8-Ounces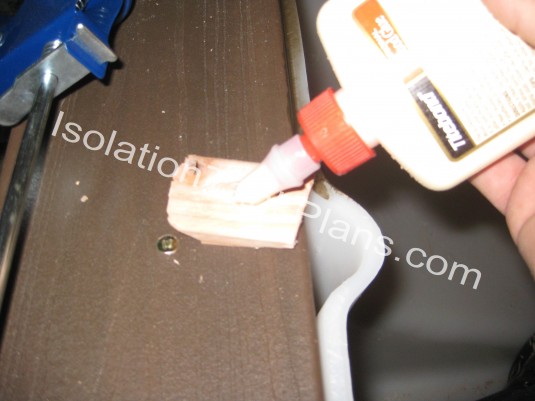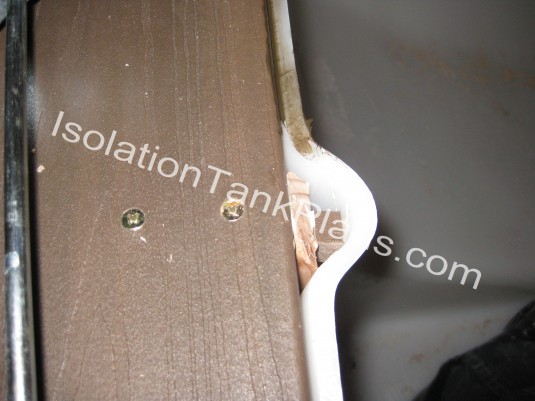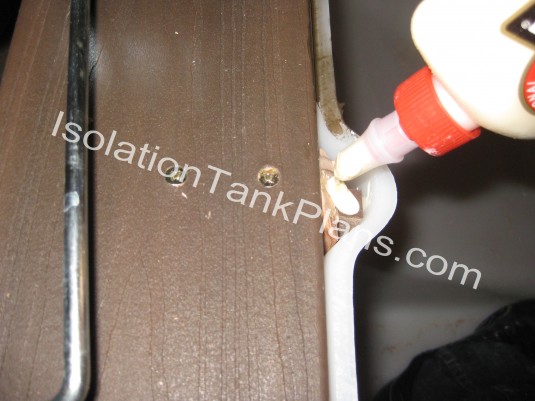 5. Silicone Time! Fill in all the cracks and crevices around the tank rim. Also, I even siliconed the seams where the Trex pieces touch. Can't have enough silicone sealing. Don't forget to seal all the seams in the lid too. Just get in your tank and silicone all places water could seep and cause problems.
PLEASE REMEMBER: If the things you are siliconing can move, you're screwed. It will break and tear the silicone. SO make sure everything is pinned down tight.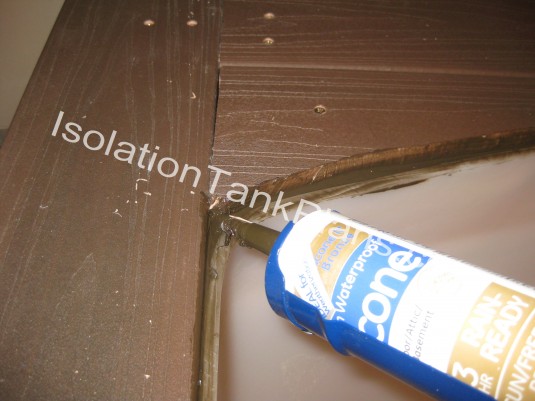 6. Stick the strip of automotive seal on the lid, on that back edge. Just the hinge side.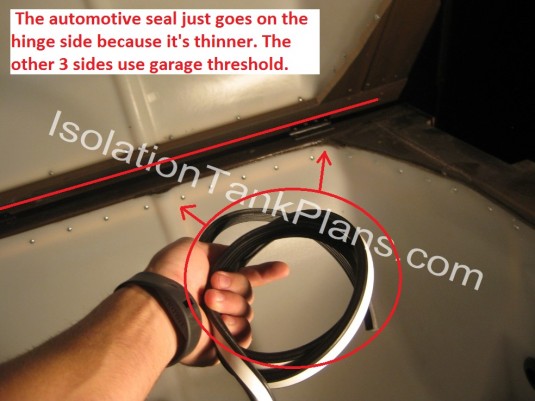 7. Now put the Garage threshold on the other three sides. It comes with nails and you're just pinning it to the lid. Make sure the seal lines up on the bottom for a good seal. ALSO, remember to Threshold is directional, designed to keep the water out of your garage. So…. keep the water in your tank.
(3) of these would do it: Frost King G9 Nail-On Rubber Garage Door Bottom Seal, 2-1/4-Inch by 9-Foot, Black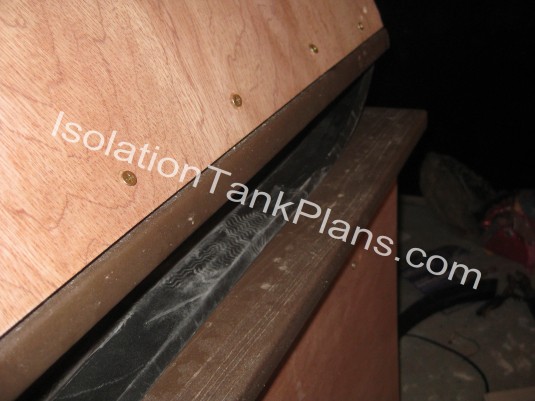 NOTE: The nails that came with the Threshold have rusted since I've been using the tank. You may use nicer stainless nails.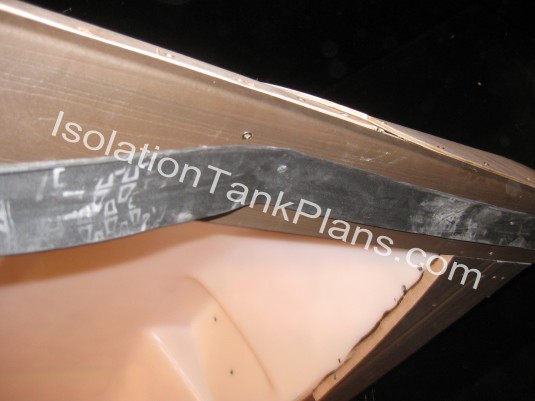 Tank is sealed! You're done with this step.