Isolation Tank Plans
Float Tank Frame Bottom
Cost For This Step: $200
Cost So Far: $635
Here is the receipt for the wood. I had screws so I don't have a receipt for them.  Probably 2.5″ – 3″ wood screws. Long enough to bind all the framing together. Some people might use nails but I was very concerned about strength and tightness.
On the receipt you'll see:
8- pieces of  10′  Trex (waterproof artificial wood) for use on the parts that will touch water a lot.
12- 2×4's   Just standard framing wood.
1- Sheet of 1/2″ plywood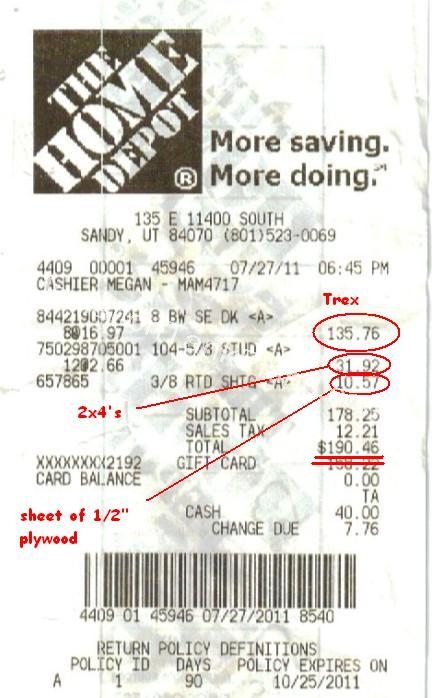 1. Start by creating the bottom wood frame. You can measure around the cut part of the tank to find your dimensions.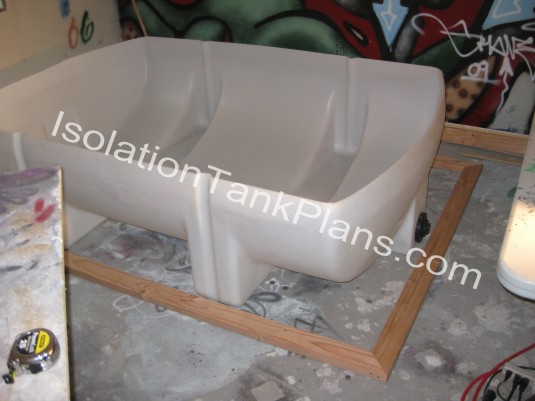 2. Start putting together the vertical pieces. KEEP IN MIND you'll have the top of the frame PLUS the Trex so think it out. Browse the pics below and get a feel for what you're doing. Measure twice cut once. 😉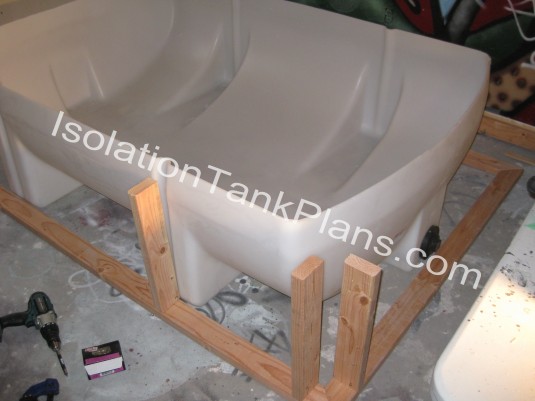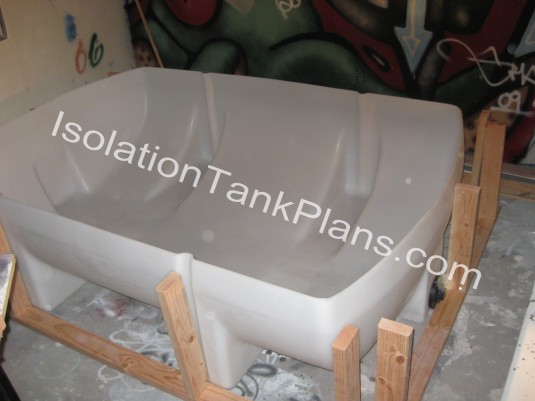 3. Add the top of the frame and put supports on the corner.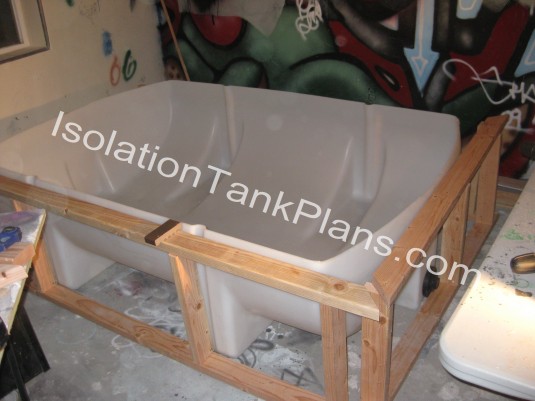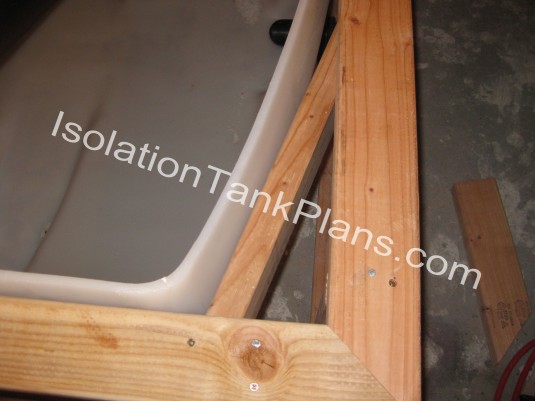 4. Put the Trex frame on. It should stick up above the tank edge about 1/4″ . Also for a nice finish drill little divots in the Trex so the screw head will sit in flush. It's called counter-sinking I believe.