Isolation Tank Plans
Frame Top
Cost for this step: $635
Cost So Far: $635
1. Begin by building a 2×4 frame the same size as the existing one.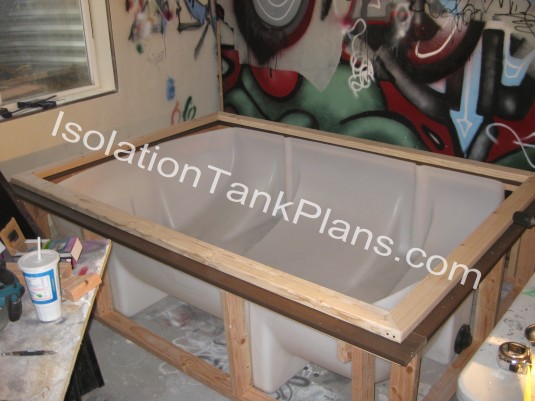 2. Layout your Trex pieces to mount on the 2×4 frame. Remember the Trex is going to support the tank when you flip this over, so there should be about 1.25″ sticking in all around the frame.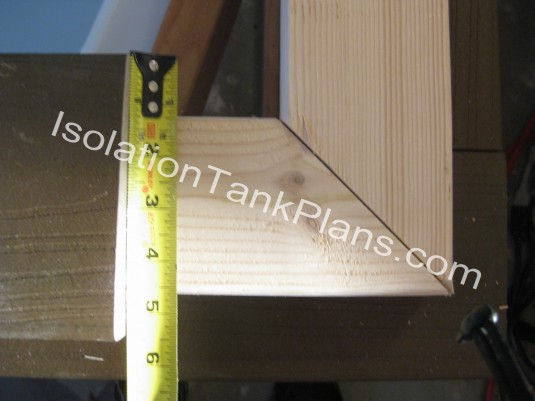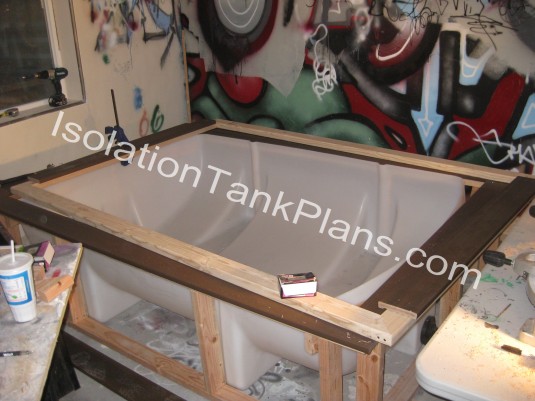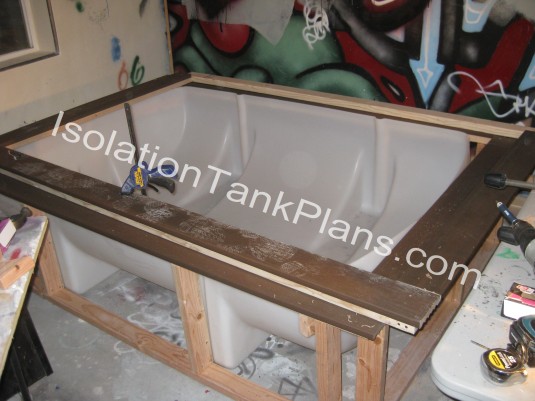 3. Now flip the whole thing you just made over. The Trex frame should be a perfect little holder to set your tank in.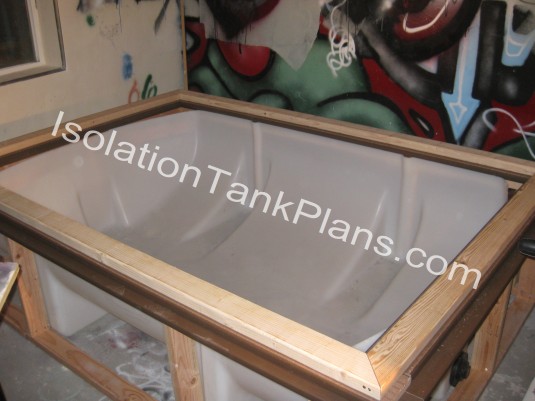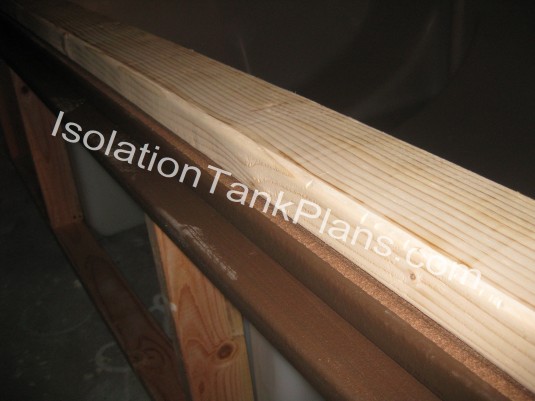 [s2If is_user_logged_in()]
4. Set the tank in place. Note: if you lift up the wood frame it would lift up the tank piece.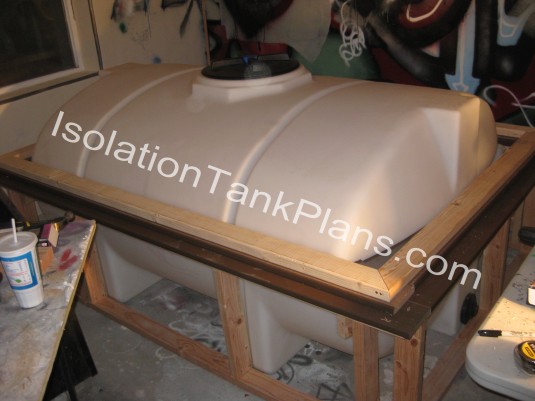 5.Time to cut the side pieces out. This is 1/2″ plywood. Notch the sides to it will slide down in the frame and cradle the 2×4's.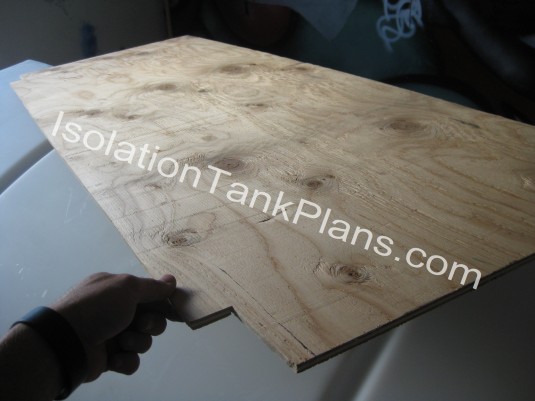 6. Stick both the side pieces into place.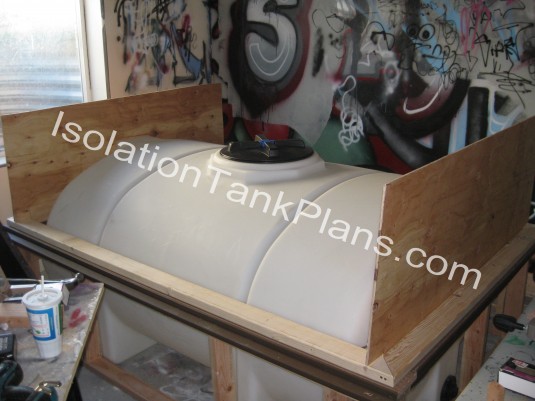 7. Pin the plywood to the frame. Nails will probably be easiest.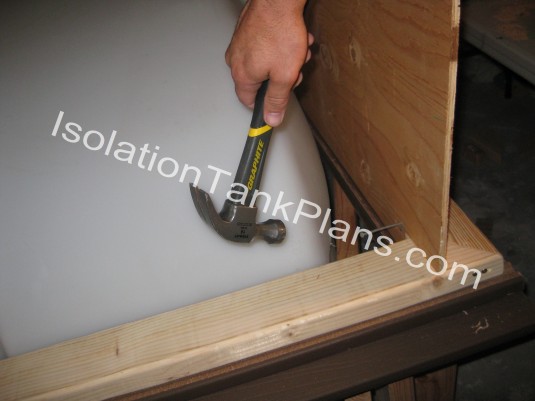 8. Cut out and set in place the two spanning 2×4's. They will be right up next to where the manhole curves up. Pin in place through the plywood.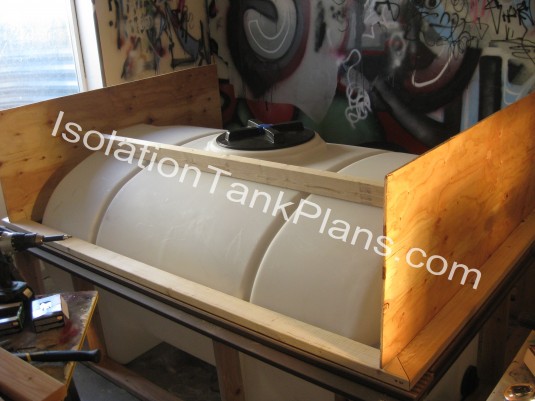 9. Now add extra pieces for the cover later. I added these because the curve of the wood needs to clear the manhole cover. Which wouldn't happen without the extra height.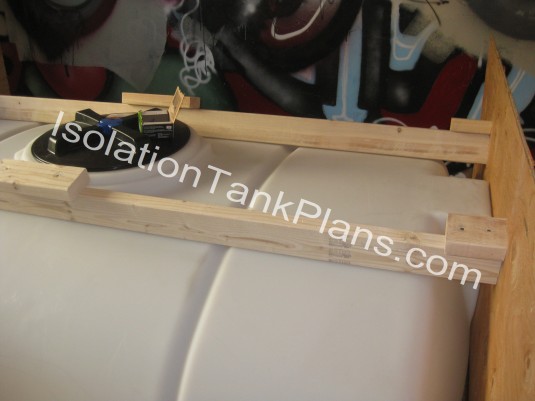 10. Time to cut the plywood to a nice curve shape. Start by drilling holes to see roughly where you will have to draw and cut. You want the line to be right close to the mounting pieces of 2×4.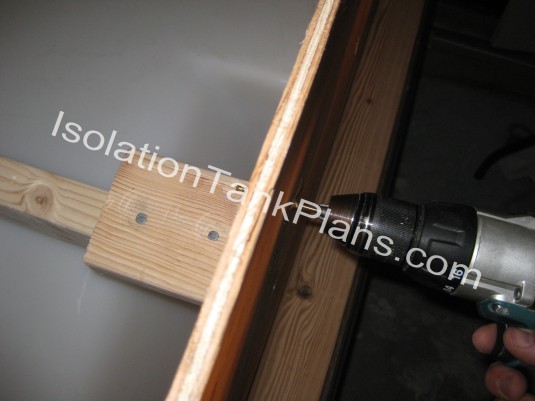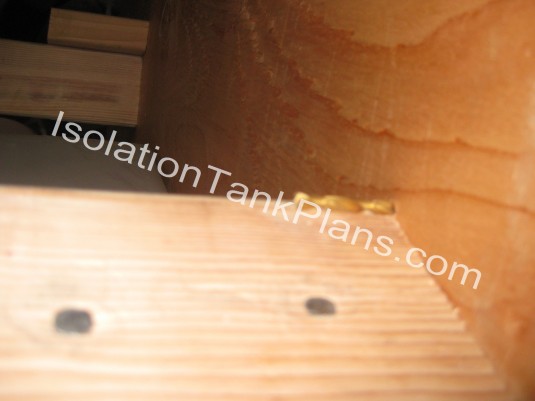 11. Use your holes and start drawing the tank shape. Remember don't make a shape with tight curves. The more slight the better. Later you will have to bend wood to fit this shape, and it's not easy.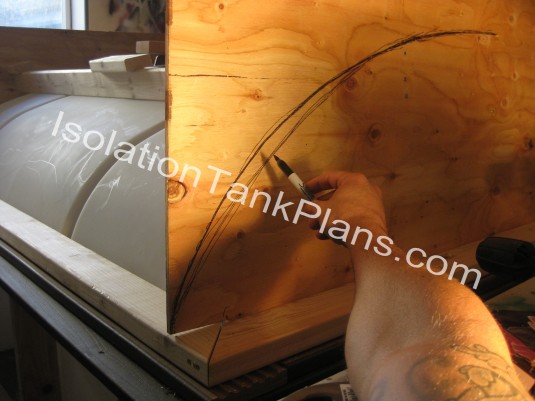 12. I was able to cut most of this part with the skill saw. The remainder with a jigsaw. CUT AS ONE PIECE! You'll need this shape to finish the other cuts. See below.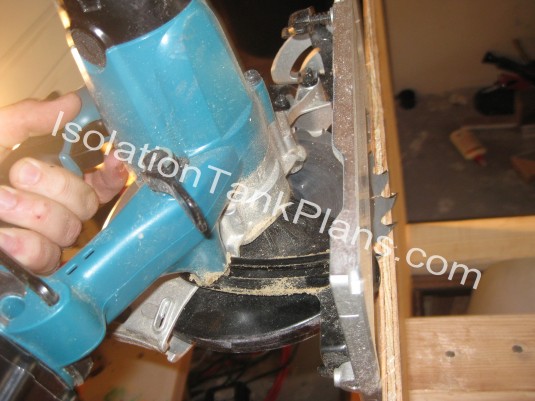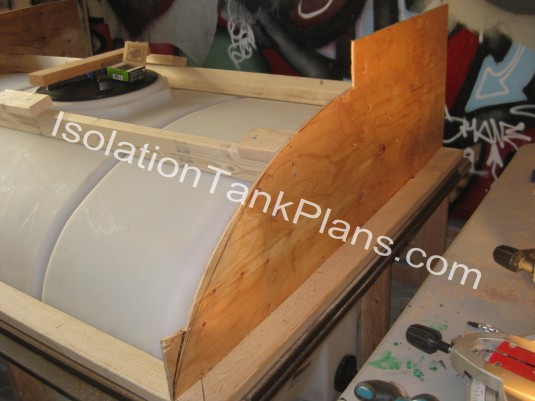 14. Take the piece you just cut off and use it to trace the shape for the other side. This should work on the other 3 cuts.  Gives a nice symmetric look to your tank.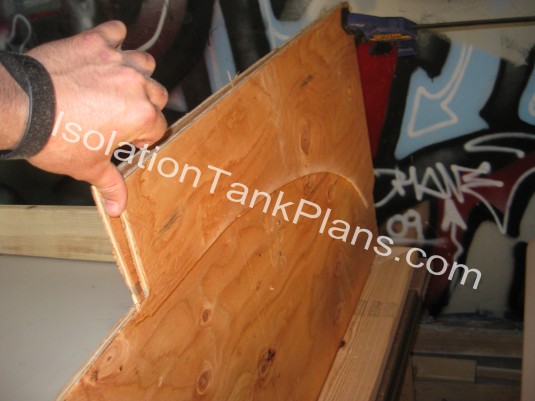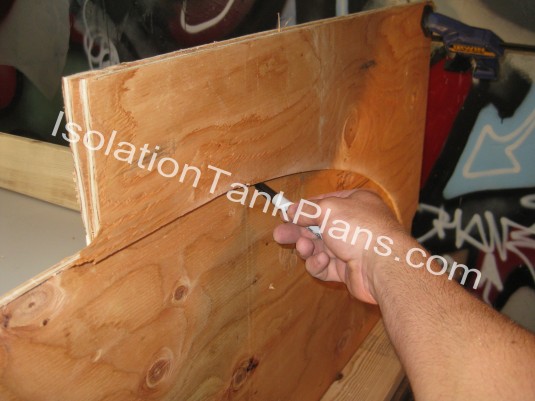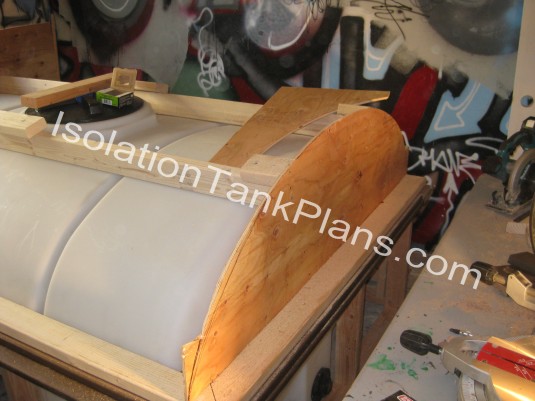 15. Add supports to the corners (see vid). Then make sure everything is solid and screwed together.
[/s2If]
[s2If !is_user_logged_in()]
[/s2If]