Float Tank Plans
Hinge Together
Cost for this step: $55
Cost so far: $690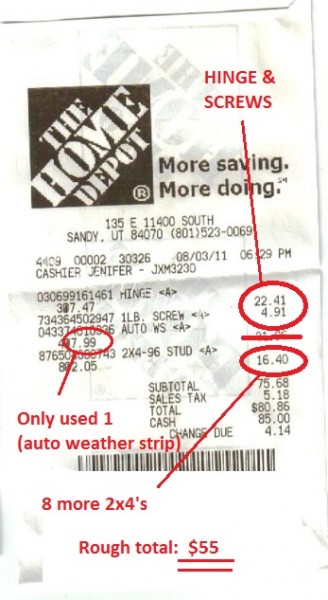 4.5″ Heavy Duty Door Hinge
Commercial Door Hinges, Standard Weight, Ball Bearing, 4 1/2 Inch X 4 1/2 Inch, Three Pack , Oil Rubbed Bronze Finish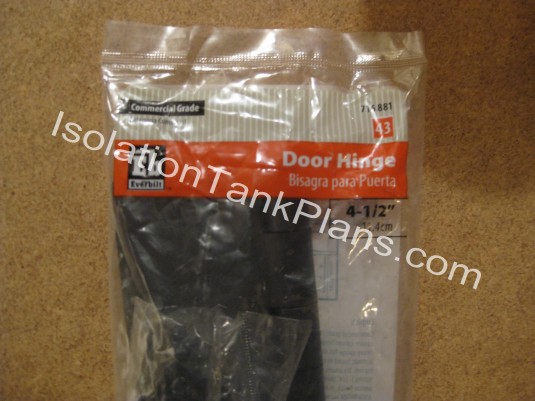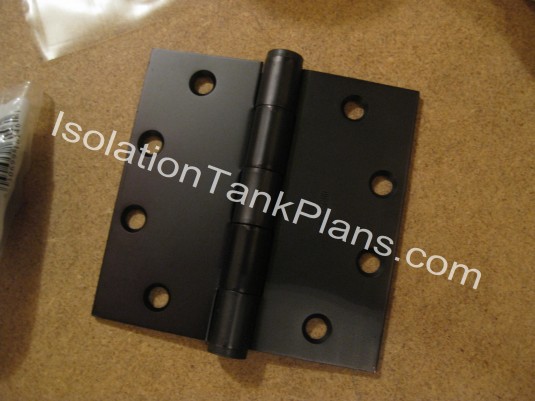 1.  Time to put the top in place, then cut off the back flange. The reason is you want to have full 2×4 support under the hinge. Mounting to the Trex only would be risky.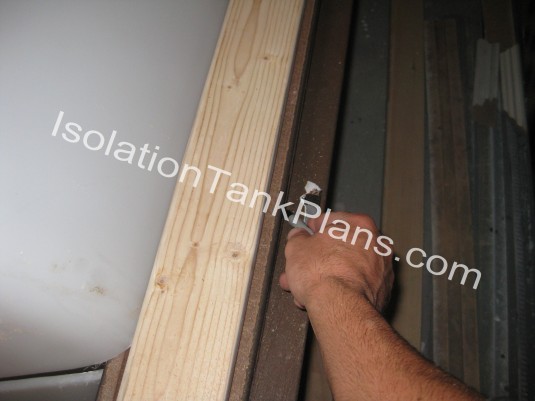 2.  Time to mount the hinge to the bottom part. Be sure and use very long screws that reach into the underlying 2×4. This is crucial to get a good strong bite into the frame. Notice the Trex is even with the 2×4 for maximum strength.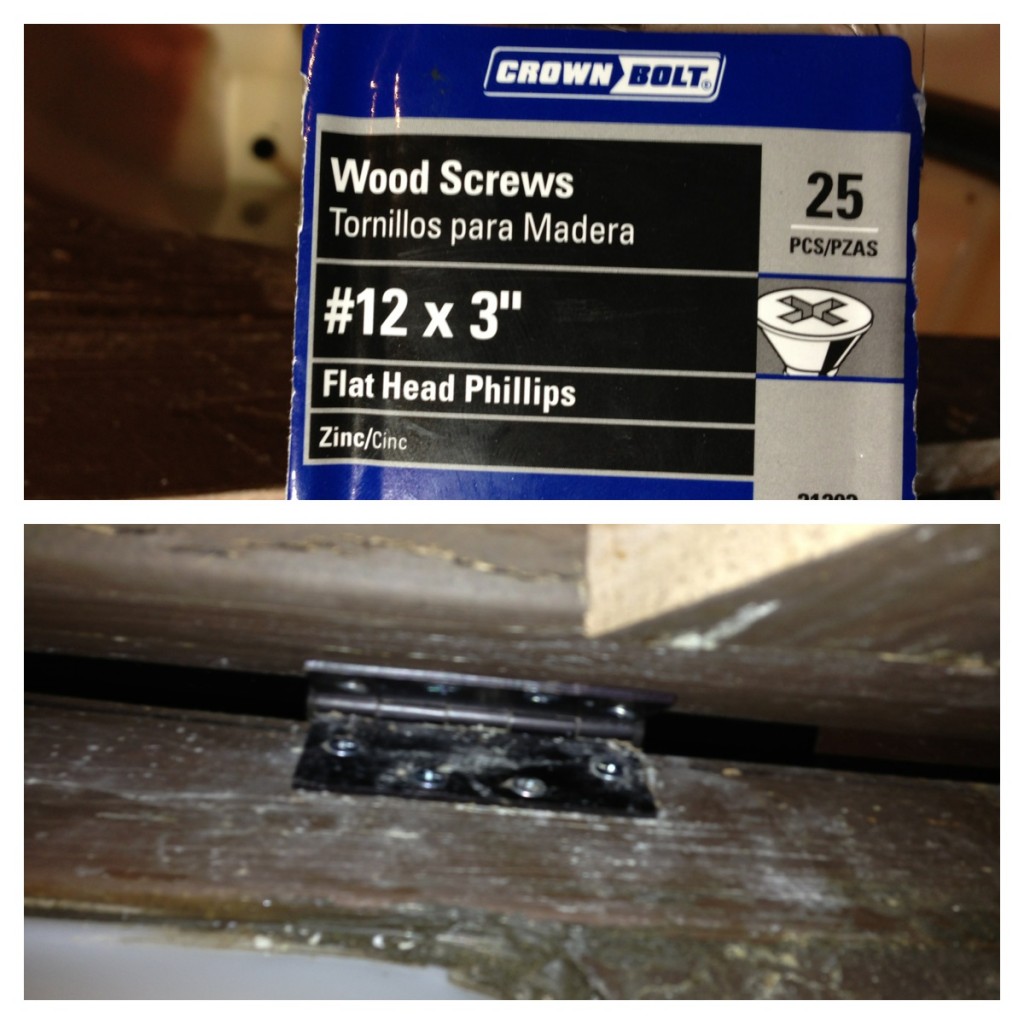 — USE #12 – 3″ SCREWS WITH BIG HEADS.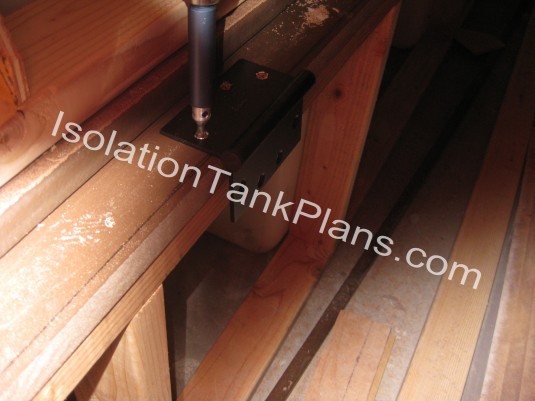 3. We are ready to begin putting the top in place. Start by cutting two pieces of 2×4 that will hold the lid in place while you screw the hinge in. Mount these temporary supports to the frame just to be safe.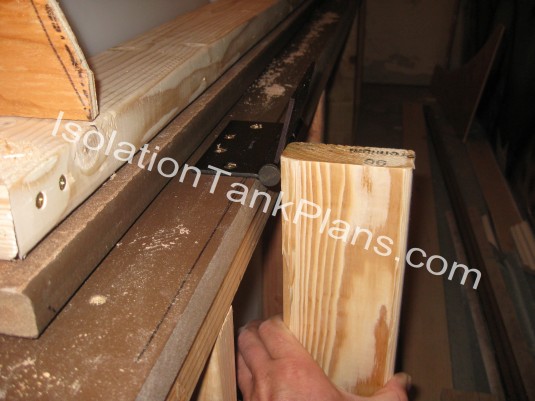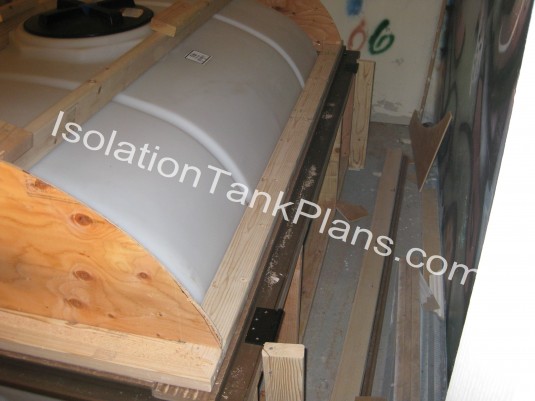 4. GET HELP FOR THIS PART! Atleast you and two others! The top is heavy, awkward, and dangerous.
Set the top in place and move it so the hinge sits nicely on the Trex.  While two people are holding the top in place put the long screws in. If the screws stick out the other side that's fine. Just grab the little screw tips with some vice grips, wiggle, and they will break off nice and clean.
After the two hinges are mounted, go ahead and set the third hinge in the middle and mount.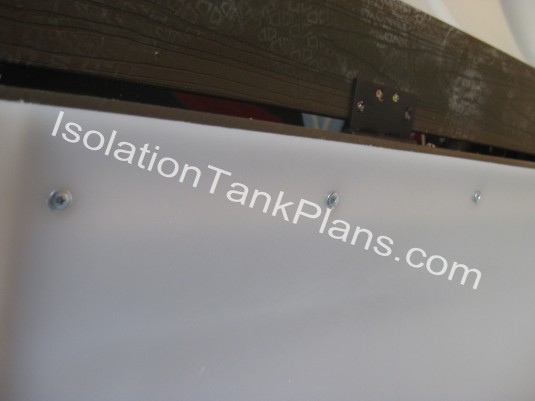 Don't mind the Trex pieces I pulled off, but this is how it should be looking at this point. Go ahead and remove the temporary supports.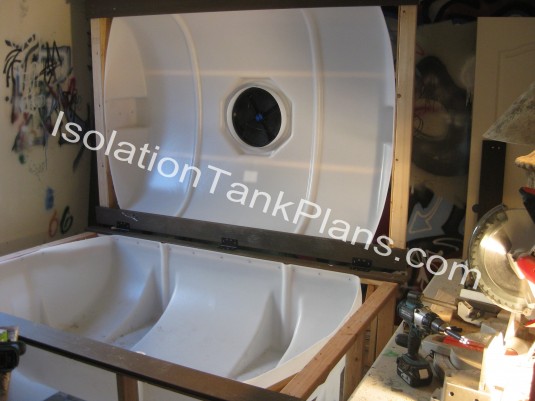 DONE