Float Tank Plans
Install Shocks
This step has been redone since the original. If you have further questions contact me: shane@isolationtankplans.com
Cost for this step: $100
Cost so far: $790
Bought Shocks on Ebay: (2) 120 lb Gas Strut Spring Shock Lift Support Cylinder 36 inch
Plus 4 mounting brackets.
1.  Start by sawing off the flange so it's flush with the 2×4. This will add a lot of strength and durability. (Don't worry that there is other stuff installed. This was a learning experience and I did many things out of order.lol)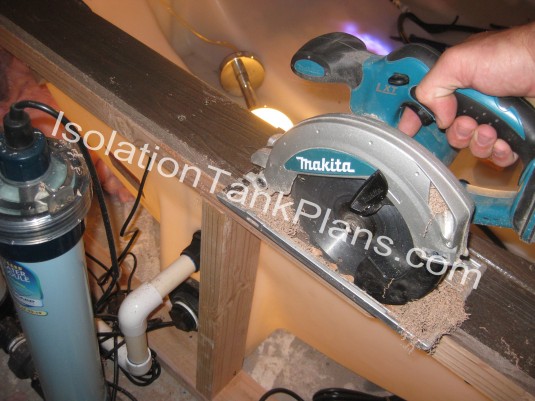 I say "hinge" in this video, but I meant "shocks" … I'm a JAFI.lol
2. Once the bottom boards are cut go ahead and unscrew them, and remove them. It's time to put in temporary supports to hold the tank open perfectly even. Shoot for about 36″ inches open, as the shocks will compress a bit when installed. This pic is on my completed tank.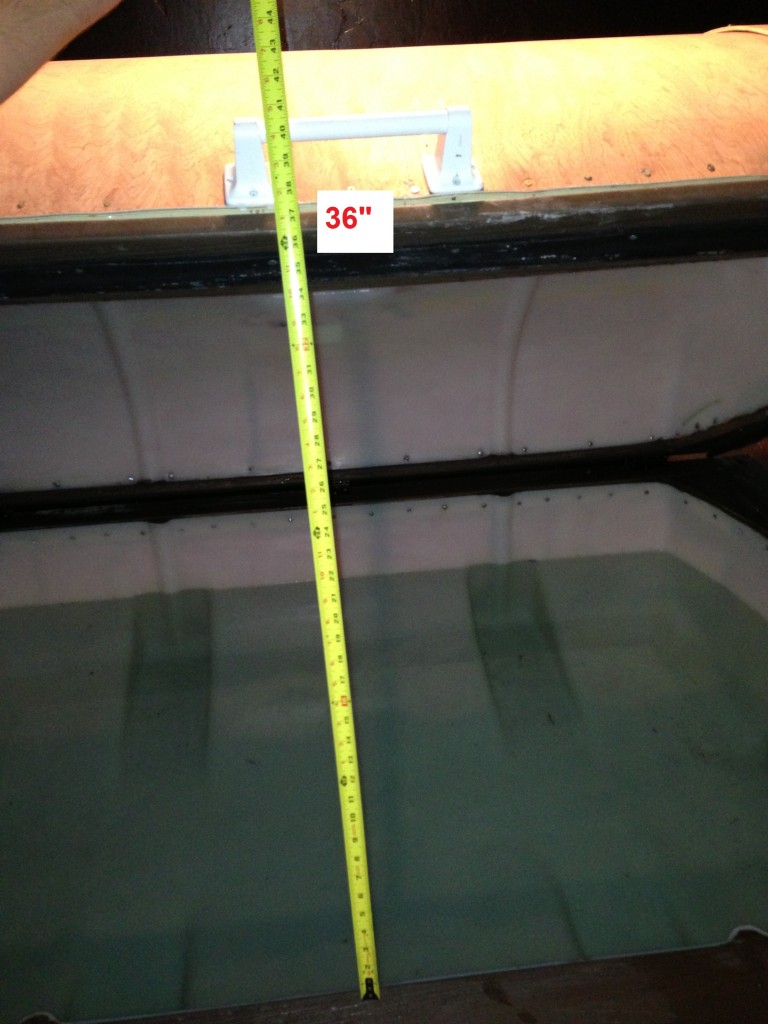 3.  It's time to mount the top brackets. The top mounting spot is 19″ from the corner of the 2×4's. The bottom bracket is 20″ from the 2×4's. The video will make it easier to understand.
***HUGE NOTE: The fat part of the shock is always on top. This helps keep the piston lubed and prevents leakage and pressure loss.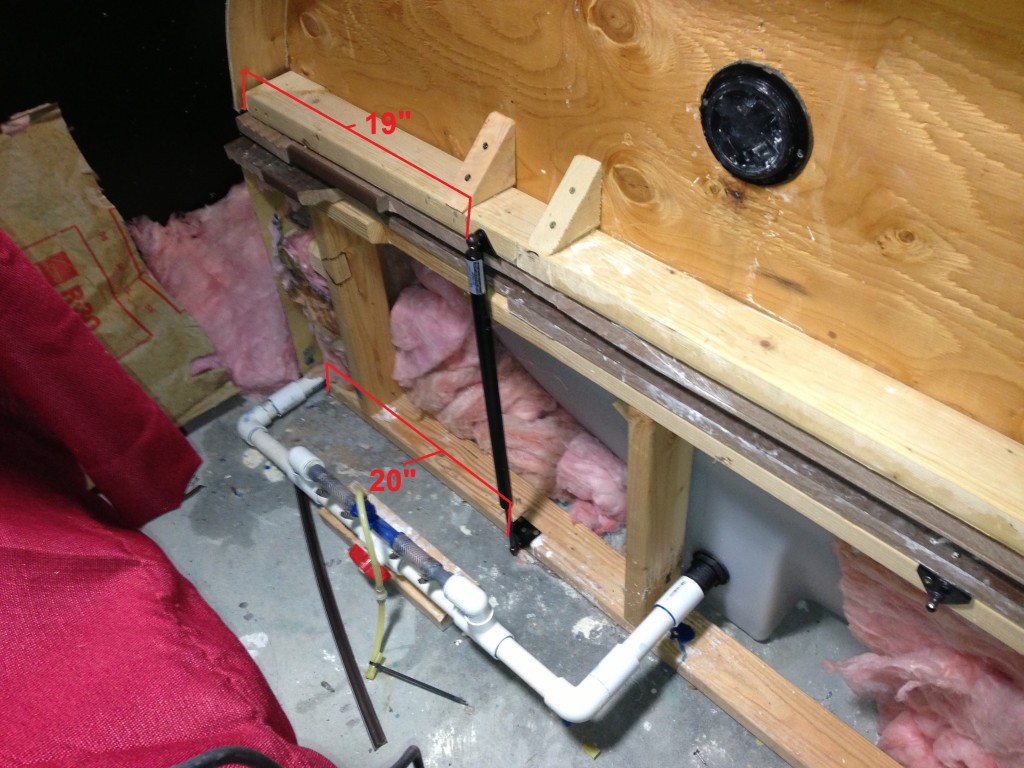 5. This is how is should look with the shocks installed. As for that top piece of Trex you'll just have to cut out a 6″ notch so it can go around the shock.
6. Notch out the top piece of Trex and remount to frame. You should be able to use your old screw holes.
Then add support pieces. This is a weird angle picture but I'm adding support to the top bracket area. Basically the lid is very heavy and will tend to roll this board back over time. These supports will help prevent that.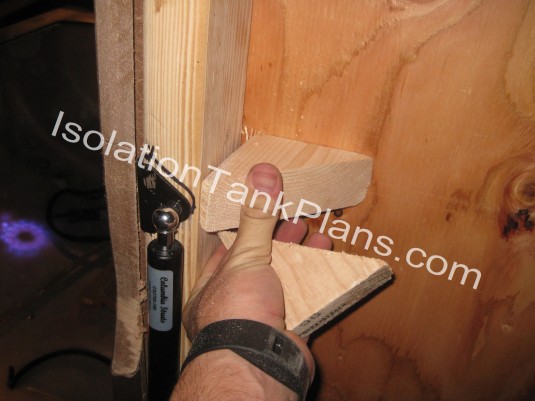 Done! Your tank should be opening and closing smoothly now.