Float Tank Plans
Plumbing Part 2
Cost for this step: $200
Cost so far: $1,060
Pan World 50PX Magnetic Water Pump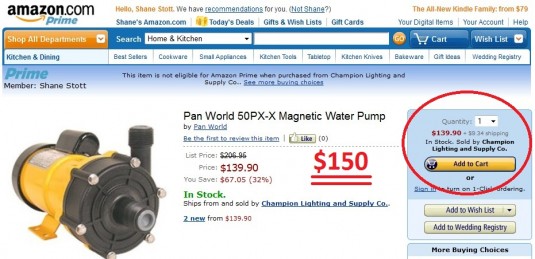 (2) King Brothers Inc. WU-0750-T 3/4-Inch Threaded PVC Schedule 40 Union, White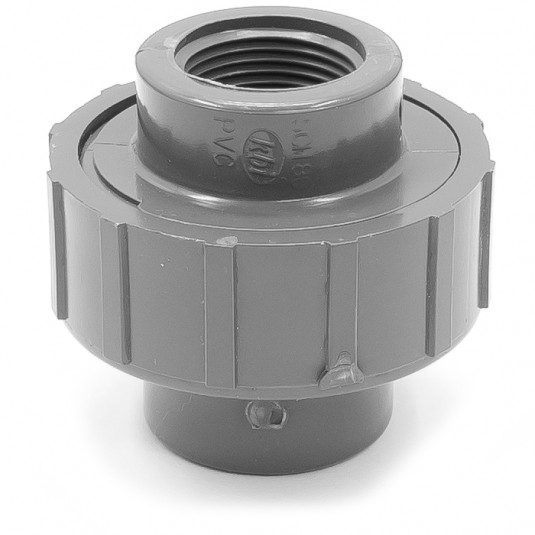 3/4″ Male to Male threaded PVC piece, and a  3/4″ threaded ball valve. Aviditi 11621AVI PVC Ball Valve with Threaded End, 3/4-Inch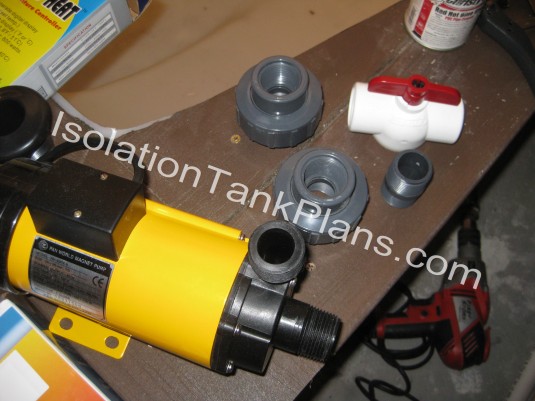 T Christy Enterprise RH-RHBG-PT Christy's Red Hot Blue Glue PVC Pipe Cement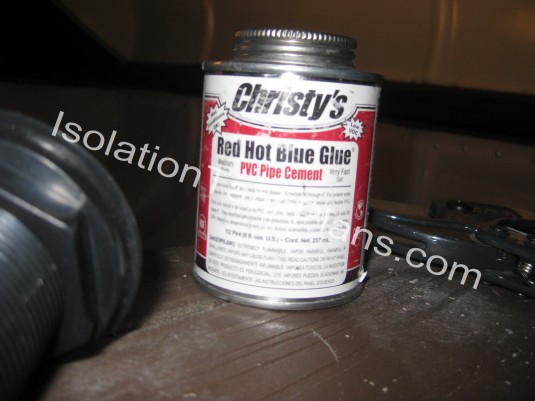 (2) 1″ PVC Slip-On Elbows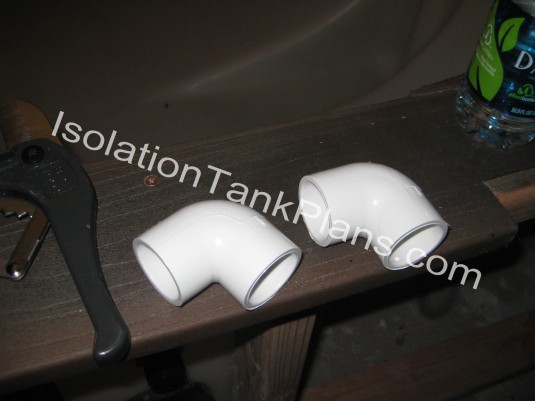 Some silicone and pipe Teflon tape.
GE Silicone II Kitchen & Bath Sealant, 2.8 oz

Ampro A1441 PTFE Seal Tape 1/2-Inch X 260-Inch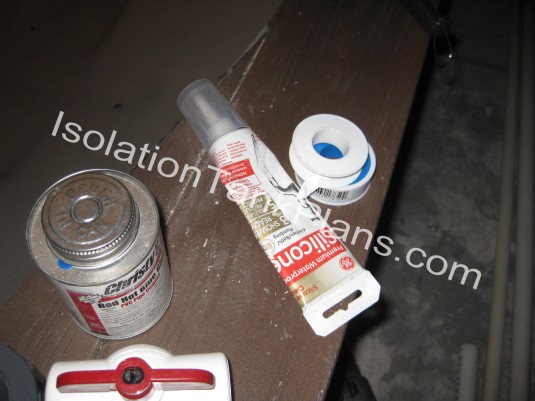 Don't forget your ratchet PVC Pipe Cutters (Not figured in price)
Graintex PC1799 Ratcheting PVC Pipe Cutter, 1.5/8-Inch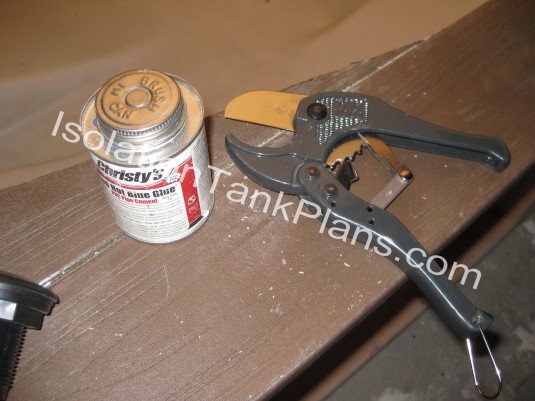 1. Ok Let's begin… We'll start by throwing the unions on the pump. Wrap the Teflon tape a few times around the threads and add a bead of silicone. Then screw on the union firmly.  We'll do this on both sides. We use unions on both sides of the pump so that it is easy to replace if the pump ever went out in the future.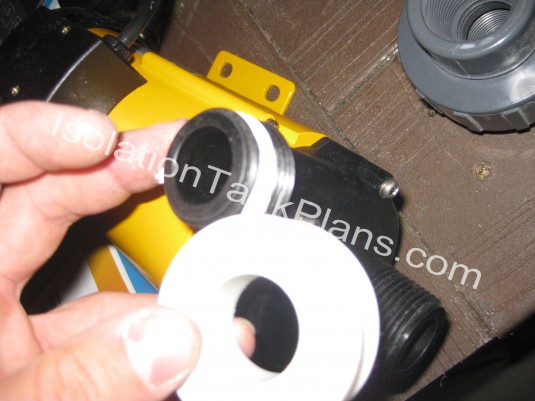 GE Silicone II Kitchen & Bath Sealant, 2.8 oz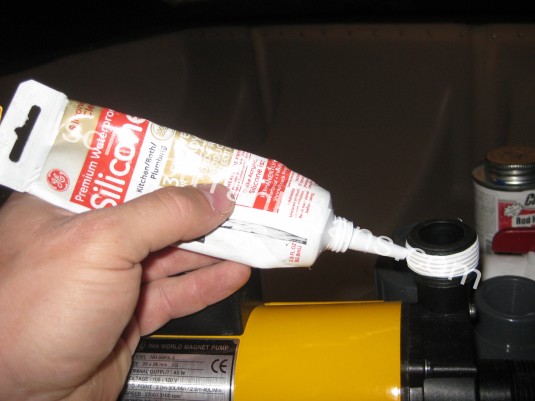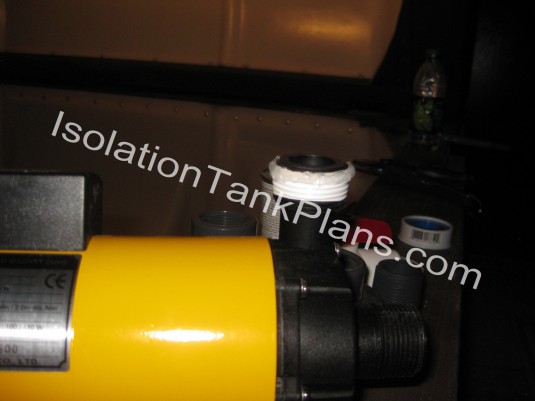 This is what the union looks like screwed apart.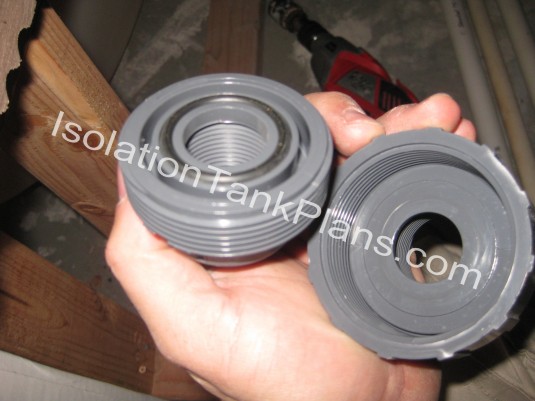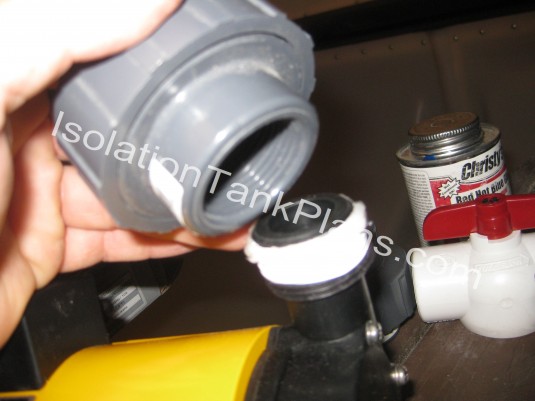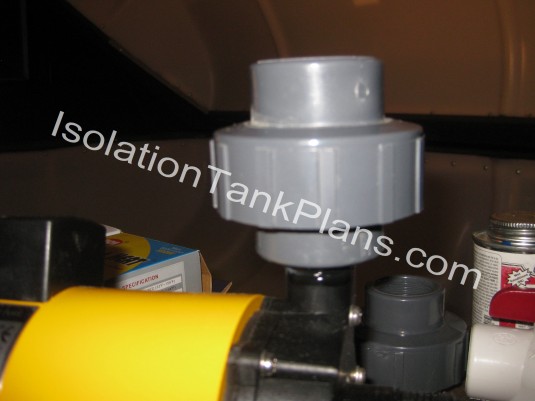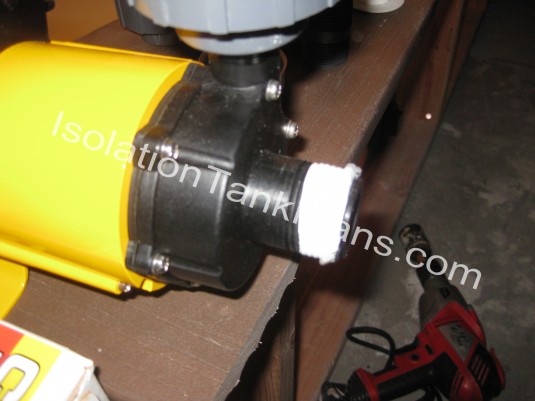 2. Now it's time to adapt the union to the ball valve. For this we'll use the threaded male connector piece.Same thing, throw on the Teflon and silicone beads.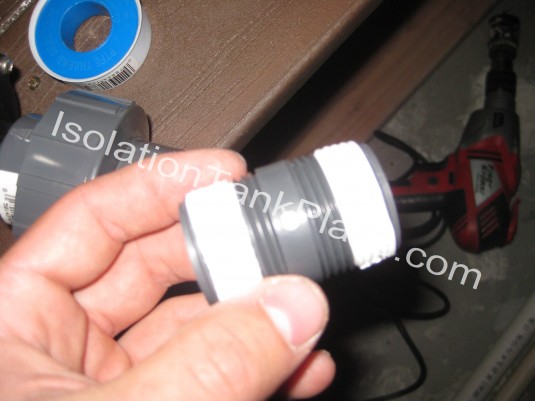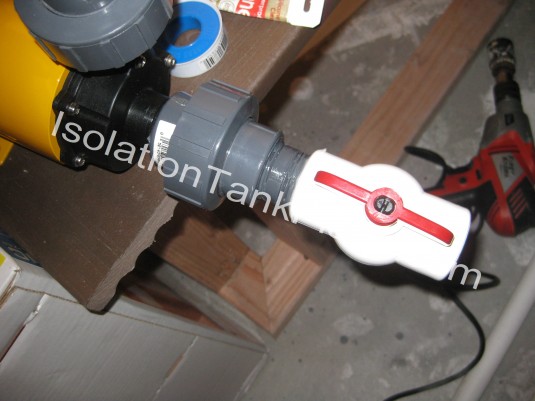 3. Now we'll convert the other side of the ball valve to the 1″ pipe.  You'll thread the 3/4″ male to 1″ female slip piece. Genova #30477 1×3/4 M Adap Reducing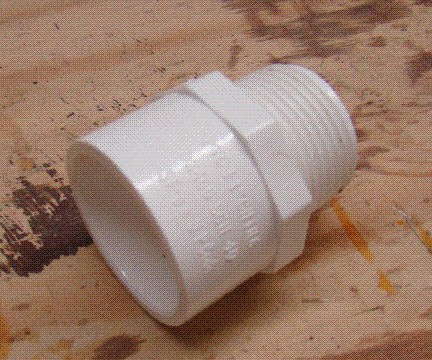 Now your pump should be fitted and connected to your ball valve, and the ball valve should be converted to 1″ slip.  Done with the threaded stuff.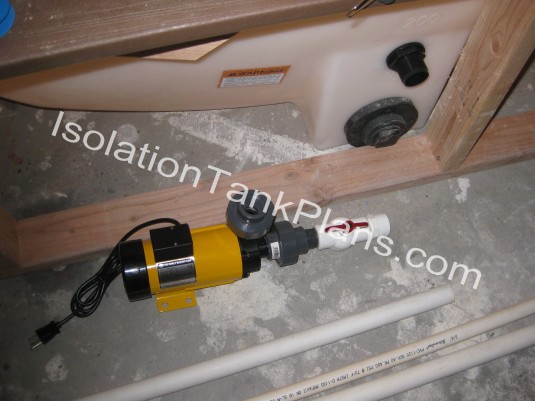 4. This part is pretty easy, start by laying out the pump roughly where you want it. Then start cutting your PVC pieces to fit. You can actually assemble it all first without cement to make sure you like the layout.
Once your ready spread the PVC cement thoroughly on all of your connections.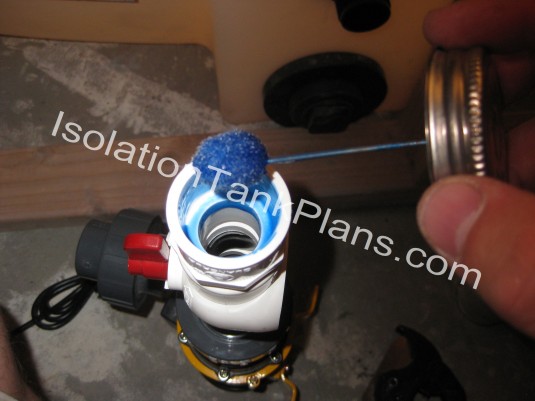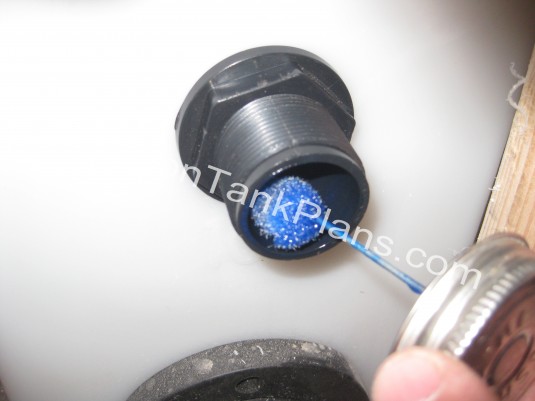 It should look like this now.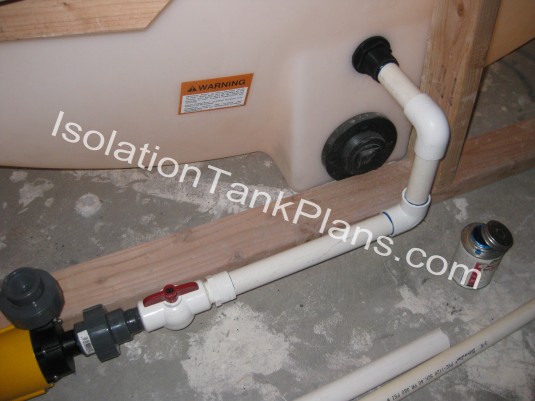 You've installed the pump! Say a prayer it won't leak later.lol
This step is done.