Float Tank Plans
Plumbing Part 3
Cost for this step: $210
Cost so far: $1,270
Pentair Aquatics (Rainbow Lifegard) Double Mechanical Filter Module AF94-19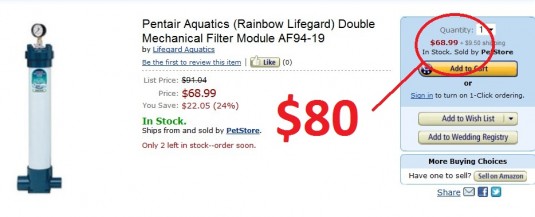 Pentair Aquatics (Rainbow Lifegard) Double Heater Module AF-92-19  

(NOT A HEATER, just a heater holder)

500 watt Catalina Titanium Aquarium Heater  (most heaters will fit in the heater module)
Here's an Amazon one that should work: Won Brothers 3 Prong Titanium Heating Element 500 Watt Heater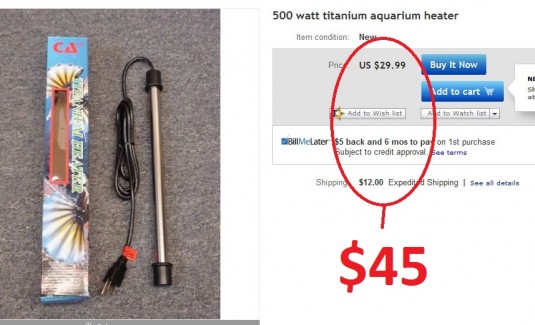 AND>>>>
(3) 3/4″ threaded PVC Unions, and PVC elbows and pipe – $25 ish
1. Ok here we go. Get the Mechanical Filter module out and start by threading in the air bleed valve/ pressure guage. Use Teflon tape on the threads.  Pretty easy stuff, should have instructions with the product.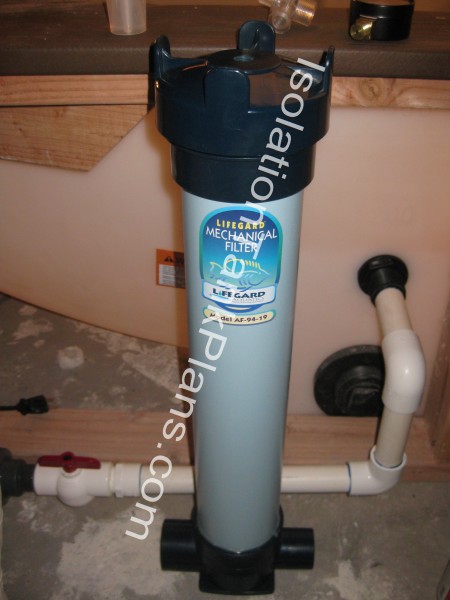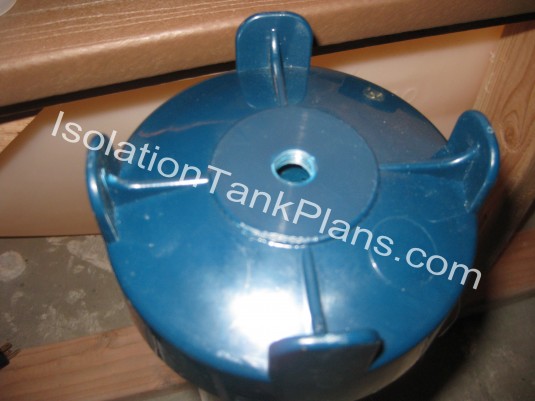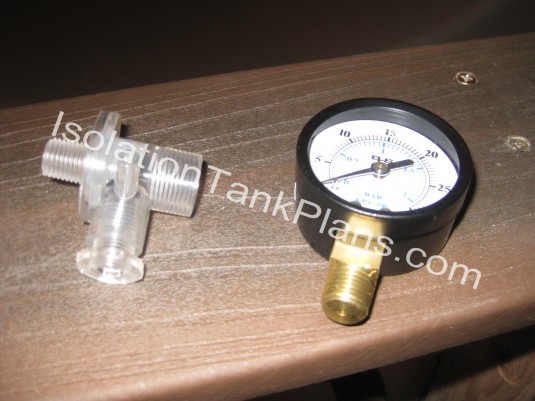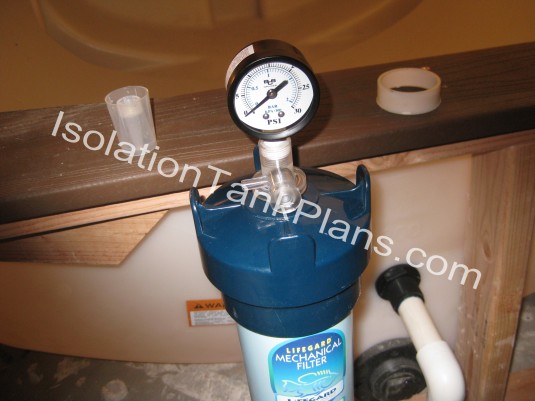 The pressure guage will increase if the filter is blocked up. Seeing as this isn't an aquarium it shouldn't happen very often. I've had mine almost 4 months and it reads the same as when I installed it. (Jan. 20th 2012)
2. Now get the Heater module out but don't put the heater in it yet. It's fragile so you don't want to be banging it around while you're working. We're going to attach the filter and heater modules together.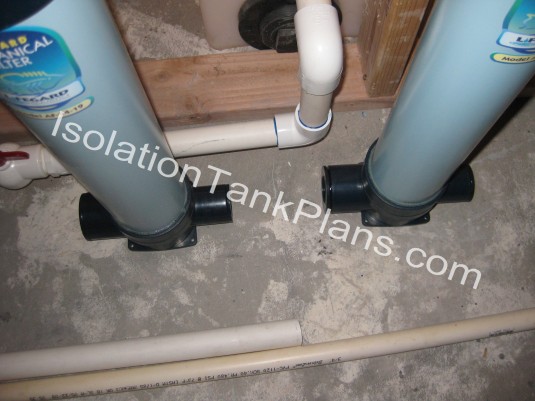 You'll need a couple 3/4″ male to male connectors to link to the PVC union. Don't forget to Teflon and silicone ALL of your threaded PVC attachments.  The slip fittings all need cement.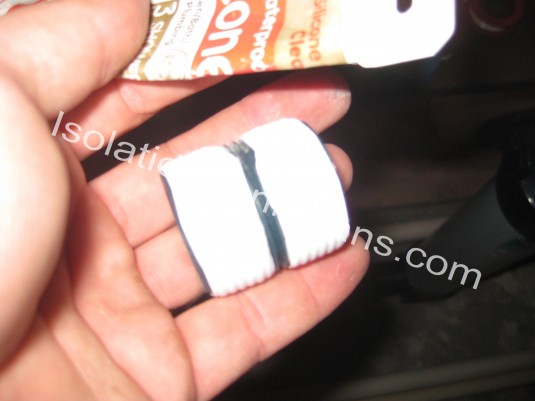 Thread them together and place them up on boards. Just in case you need to work on them someday, they won't be pinned to the ground.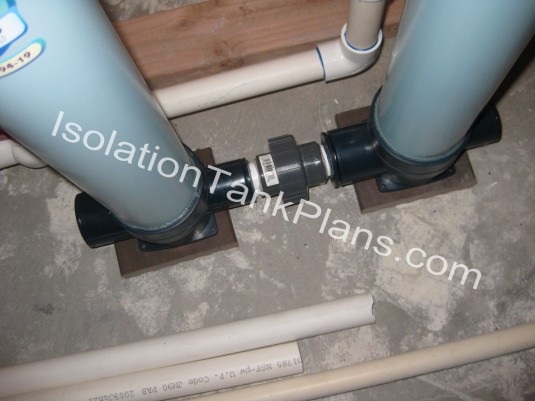 They should be connected together and looking like this.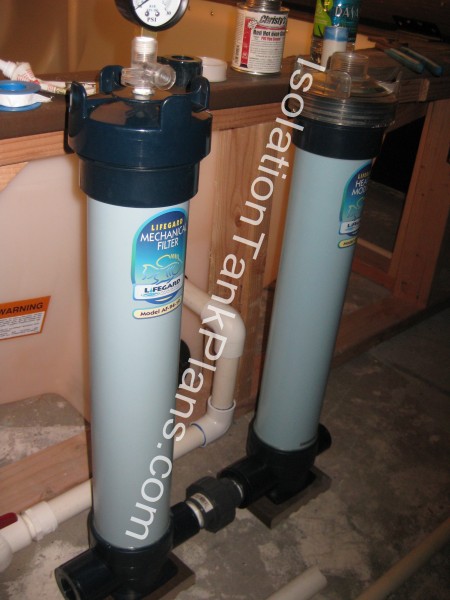 3. Now you've got to get from your pump to your filter. Same story lots of Teflon and silicone.  Shoot for it looking like the picture, but it doesn't need to be exact.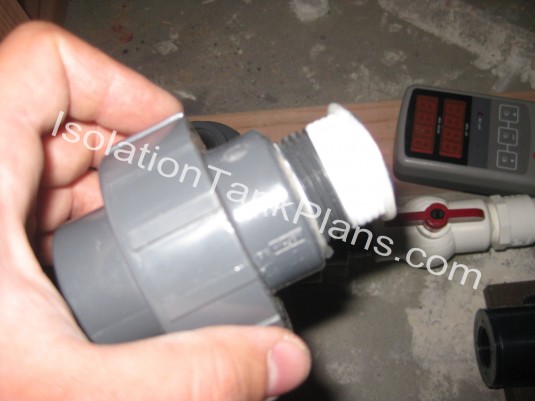 *ball valve is about even with the entrance of the filter. As far as laying it out goes.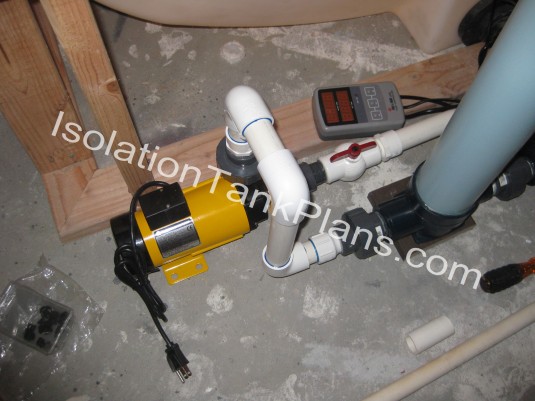 Notice you're attaching to the unions with the threads but attaching to pipes with the slip fitting. You'll need those adapters.    (You'll figure it out. lol)
4. Time to put the heater into the module. The module should show you how to adapt to your heater for a nice seal. Be sure and use silicone and Teflon on threads. Can't be to sure.  Also the heater is fragile so try not to bump it or pull on the cord.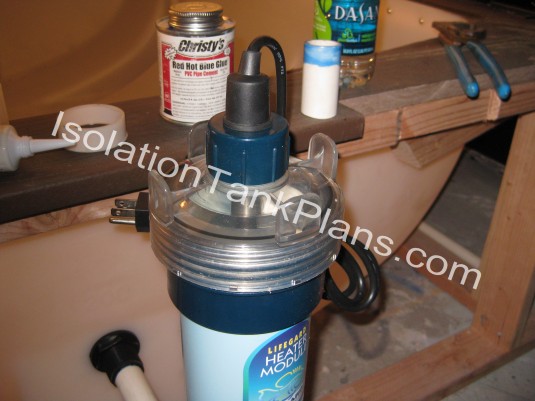 It should look like this now.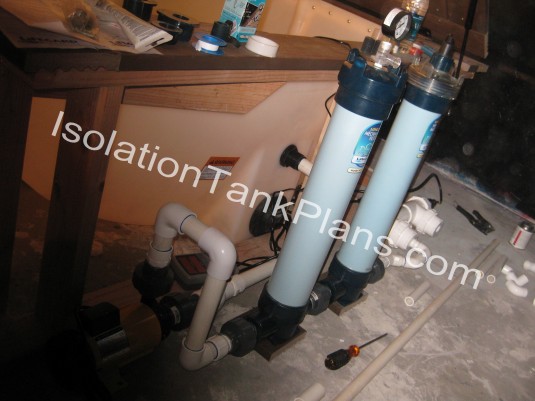 All done with this part.