Float Tank Plans
Plumbing Part 4
Cost for this step: $270
Cost so far: $1,540
Aqua UV Classic – 15 Watt Clarifier/Sterilizer – White

Won Brothers D-58 LED Digital Display Temperature Controller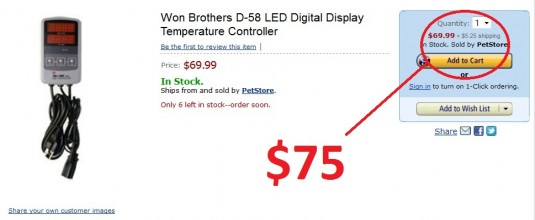 Ball valve, PVC pipe, some elbows…  $25 ish
1. Let's begin. Get out your UV filter and make sure you have the right fittings to get everything connected. Start by connecting from your module to the UV filter.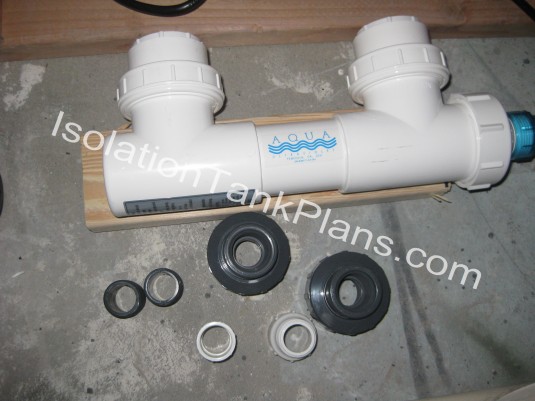 Don't forget to set the UV filter up on a board in case you ever need to access and work on this area.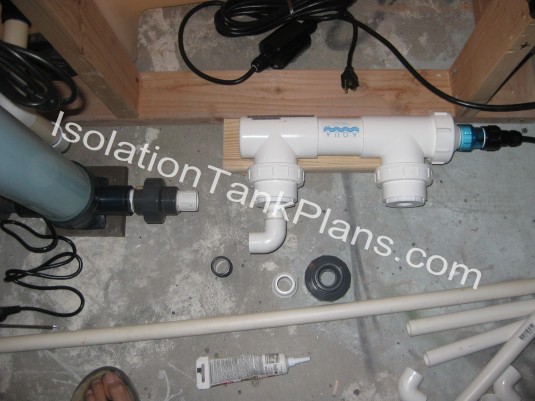 I piped it like this to keep everything up against the tank, out of the way.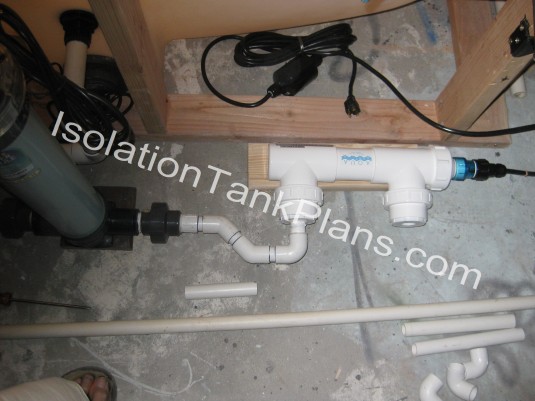 2. Now it's time to come off the UV filter and to a ball valve. The ball valve is there so you can shut off the water to all the components to work on them. Remember the valve back by the pump?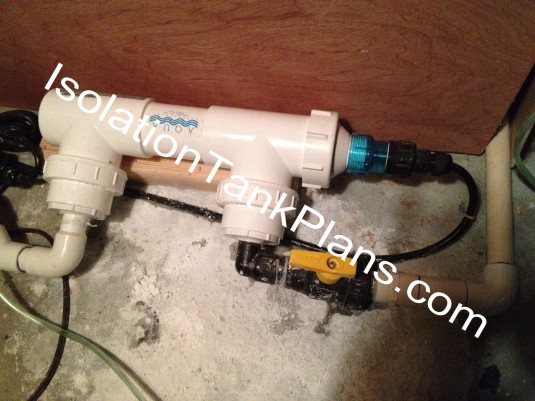 PS. This is what happens if you don't get good Teflon/Silicone seals on all your fittings.
3. Time to drill the hole in the other side of the tank. It's about 5″ from the ground. If you need help on getting this hole done, refer to "Plumbing1" page.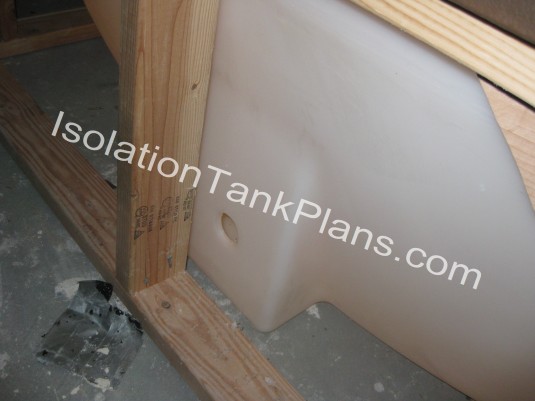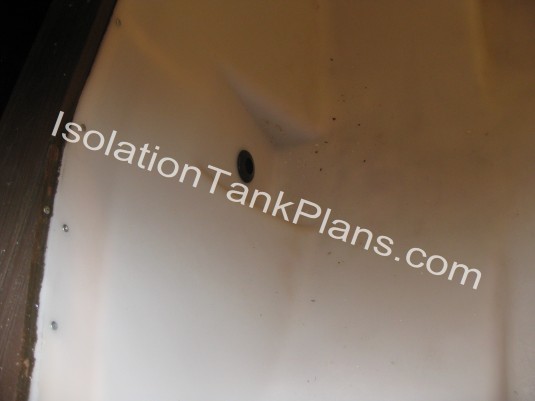 Use the same style compression fitting as the other side.
4. Okay now get from the ball valve ALL the way around to your other hole. Having the hole on the opposite side of the tank helps the water circulation.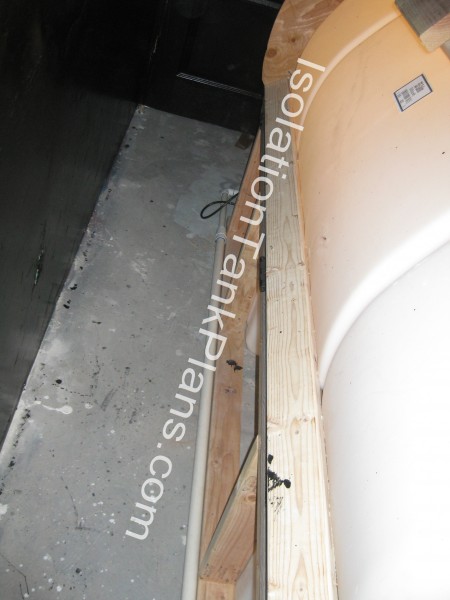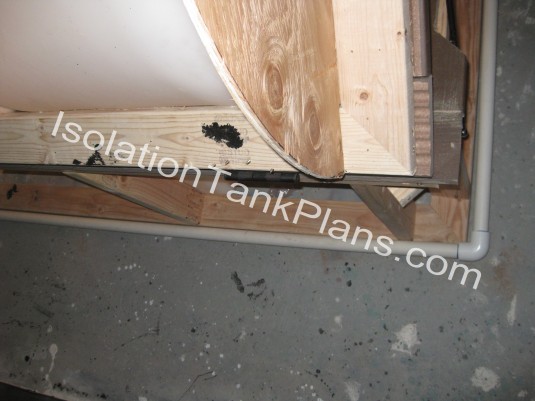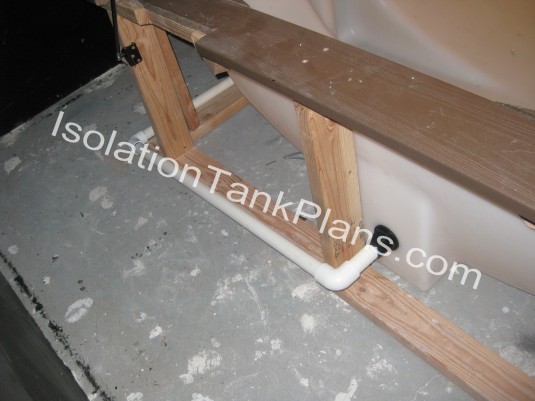 5. Get out your Temp Controller and let's install it. All this thing does is read the water temperature and tell the heater when to turn on.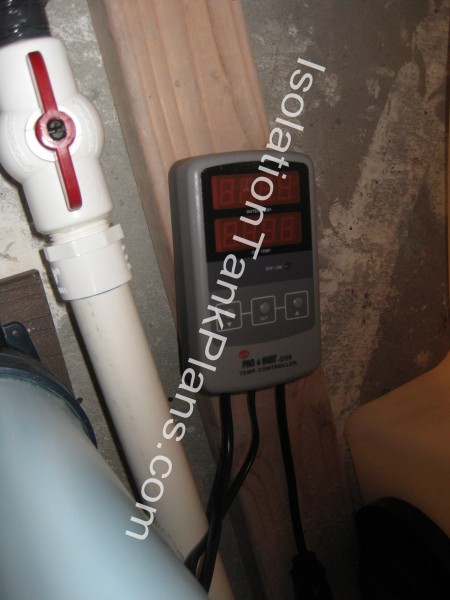 Start by drilling a hole high above where the water level will ever be. We're just getting the temp sensor in the water right now.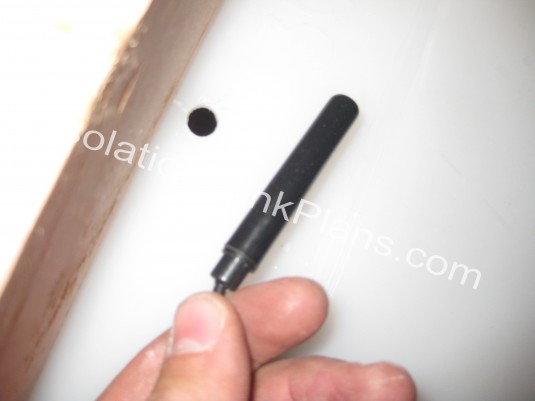 Thread the sensor through and take down into the bottom of the tank. I zip-tied mine to the big black thing.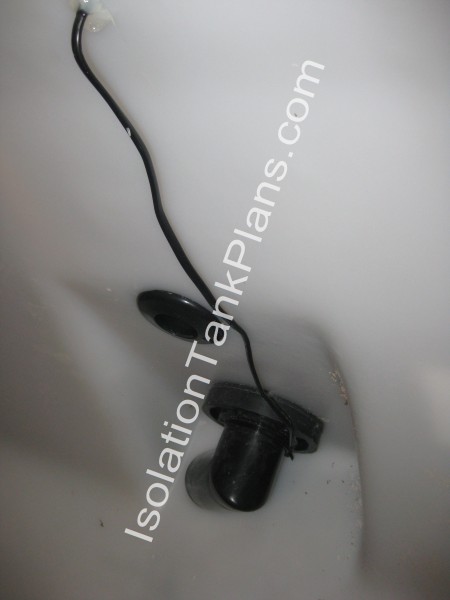 Get a good silicone seal where the cord goes through.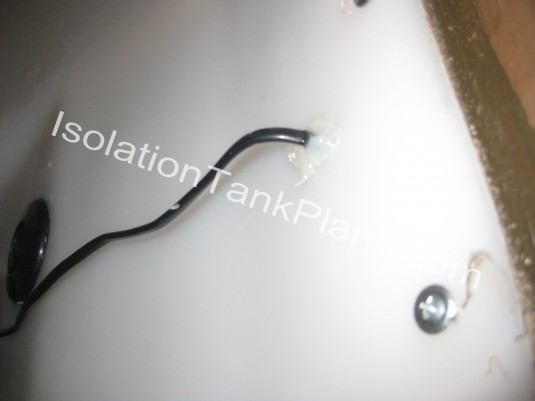 6. Time to tidy things up.  I mounted my controller to the mechanical filter with zip-ties, and mounted a power strip to the pipe. This way when I'm ready to use my tank I can just hit one switch and know everything is off.
Plug everything into that power strip.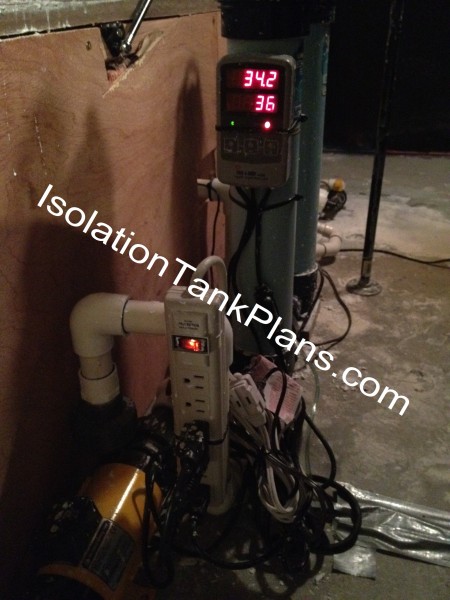 I swear my cords used to be tidy.lol Good luck.
!!!!!!!!!!PLAN ADDITION!!!!!!!!!! ADDED 02/25/2012
I noticed one of the builders bought this product on Amazon.com
It's a VERY SMART IDEA, and you should absolutely get one of these for safety! This will prevent you from being electrocuted.



Tower Manufacturing 30338302-01 25′ Length, 15 amp In-Line GFCI And Triple Tap Cord Set With Auto Reset
DONE WITH PLUMBING! Not so bad huh.