Building Your Own Isolation Tank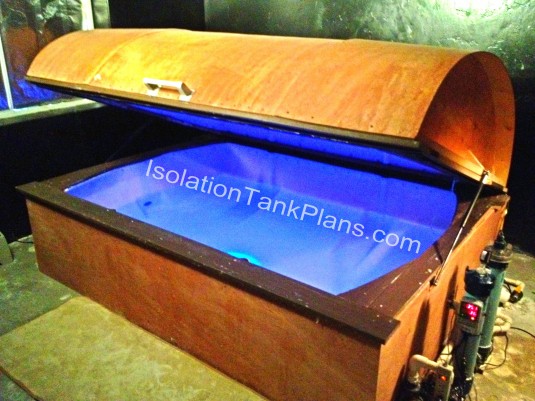 Here's a picture of the beast.lol I built this float tank late 2009, and it served me well. I documented the whole build so I could help others build their own tank. If you're looking to build a custom tank this site will still help a lot!
Isolation Tank Plans
If you're looking for the most affordable way to have your own float tank I would definitely recommend buying a Float Tent. These things are awesome! As a bonus they are also light and easy to ship so it doesn't matter where you are in the world.
-Shane
Join the Floating Revolution!
I've been looking EVERYWHERE for some plans. Pretty ingenious ideas. This is definitely going to save me a lot of time.
Wow ! An isolation tank has been on my "pipe-dream wish-list of things that i'll never have" for quite some time… You break it down so well, I should be able to afford to cook one of these bad boys soon.
I've read this guide about 25 times now and I'm now about to buy the same tank you bought and begin. You've inspired me to get up and DO IT!!!
Condensation not being a problem with this design is something that really sets this design apart from all the other DIY plans I've seen.